Becoming Very Lucky – The Eleven Secrets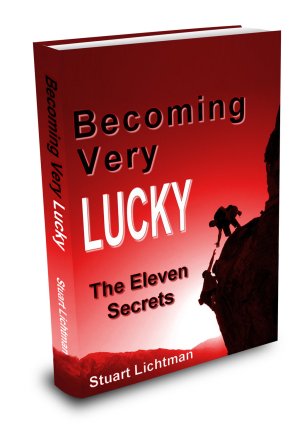 In this ebook, I'm going to show you how to become a whole lot luckier. I'm going to do that by showing you the keys to becoming lucky, the eleven Secrets.
A few of the many important aspects that I'll cover are:
Four easy steps to start becoming a lot luckier.
How to become super lucky.
How luck actually works.
The remarkable hidden skills that everyone has but only lucky people consistently use.
So get started becoming a lot luckier. Fill in the form below to receive your
copy of my free thirty-three page ebook, "The Eleven Secrets of Becoming Very Lucky."
-Stuart Lichtman
Get My Free eBook
Becoming Very Lucky - 11 Secrets